CAMBAD
Every autumn we join the Beaver Scouts from across the Cambridge City District for CAMBAD.
One of the first years we went we chose "Pirates" as our theme.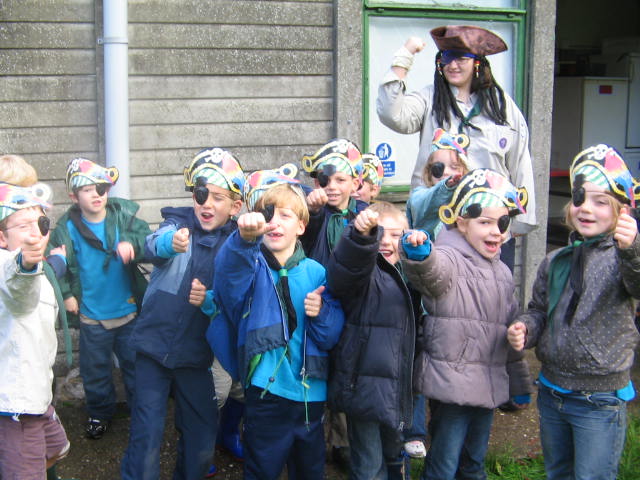 A few highlights
We began by taking part in 6 activities
Walking the Plank

We were rewarded for walking the plank (obstacle course) by receiving a tattoo.

Quiz

Who stole Brown Beard's gold?

Backwoods Cooking

Toasting marshmallows and bread over a campfire. (after a safety talk from "Bear")

Digging for Gold

Digging on Treasure Island.

Artwork

Creating a "Pirate" themed Collage

Treasure Hunt

Orienteering around the campsite to find the Treasure Chest which was filled with chocolate coins!
Pirate Grub!
We then had our Pirate Grub: sausage, mash and beans and swiss roll and custard.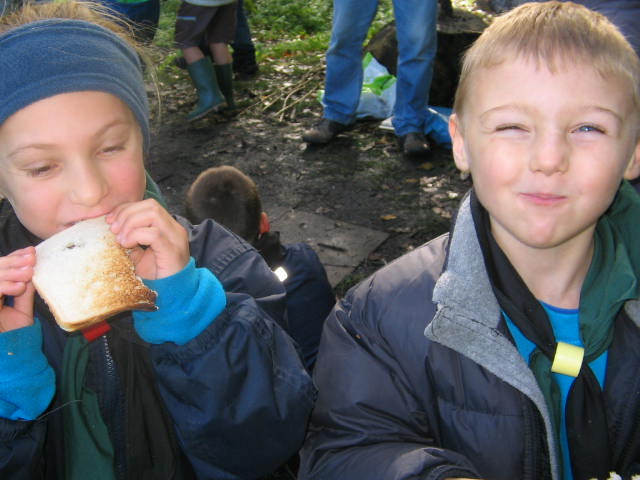 Games and Campfire
This was followed by a wide game, all the Beavers played a game of "Pirate" style cops and robbers.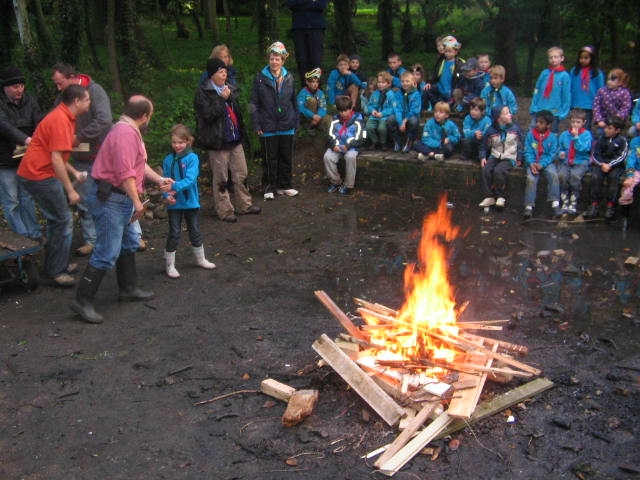 After our picnic tea we had a brilliant campfire with lots of songs, including "Head, Shoulders, Knees and Toes" and a Beaver version of "Singing in the Rain"!