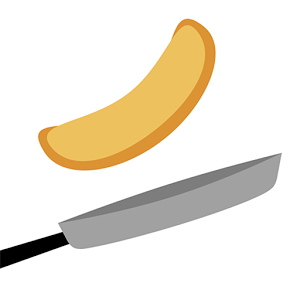 Pancake Push
Making pancakes as we hike to Waterbeach
We hike from Jesus Green in the centre of Cambridge to Waterbeach along the river, making pancakes from a mobile pancake frying station for those we pass on the way, whilst collecting much needed funds for the group or scouts off to the international jamboree. The whole group takes part: Scouts, Young Leaders, Cubs and even the Beavers, although their hike only does a fraction of the whole six miles.
Two suitably trained scouts sit on a wooden box mounted on one of our camp trolleys with a pair of gas rings fitted securely between them. On these they fry pancakes from pre-prepared mixture which are then offered to passers-by first, and cubs, beavers, leaders and scouts second.
11am We start at Jesus Green Lock in Cambridge at 11am on the banks of the Cam and most of us follow the river 6¼ miles to Waterbeach, returning by train. The Beavers accompany the Group for the first section which goes from Jesus Green across Midsummer Common and past The Fort St George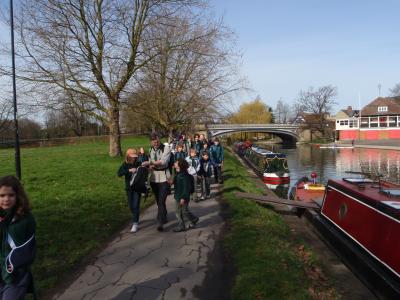 11.15am We all pass under Elizabeth Way bridge and along Riverside where we can see the Cambridge Museum of Technology and the multi-coloured house for Swifts, walk across Stourbridge Common and we cross over the footbridge to Chesterton, about 1¾ miles.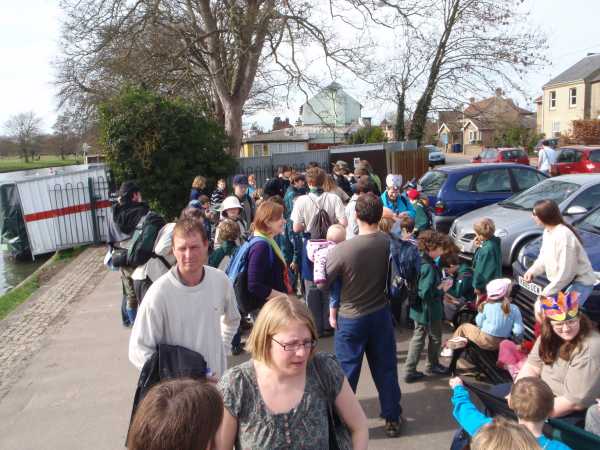 11:45 The Beavers meet their parents here on Water Street, Chesterton near what used to be the Penny Ferry or Pike and Eel pub (now developed into waterfront housing). Someone might be selling cakes here, for those who remember some extra money and haven't already eaten their body weight in pancakes. From there the rest of us take the towpath past Baits Bite Lock and along the river.
13:30 Having presumably made and given away, or eaten, all of the pancakes, we arrive at The Bridge at Clayhithe and make our way to the nearby Waterbeach Railway Station for the journey back to Cambridge by train. This hike counts towards their Hikes Away badge.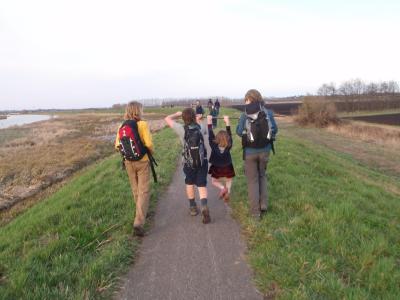 14:07 We leave Waterbeach by train for the short journey to Cambridge. The fare is currently £1.05 for cubs and scouts, £2.10 for adults. Note that the timings are highly dependant on the group's walking speed, and there is a (fairly slim) chance that we may be on the train an hour later.
14:16 We arrive at Cambridge Railway Station where parents will be able to collect their cubs and scouts.
We will not be selling pancakes but giving them away and all suitable safety precautions will be made. Any donations received at the time would be very gratefully received by our Jamboree attendees and/or the Group; to cubs and scouts we suggest that about 50p is a reasonable donation.
We may be visited on our hike by a member from the local press with a photographer so please let us know if this may cause any concern.