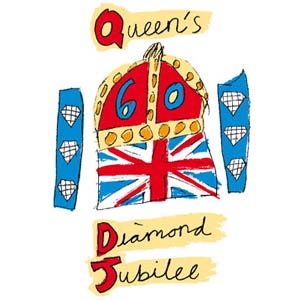 Queen's Diamond Jubilee
Street Party
Saturday June 2nd 2012
We took the opportunity of saying thank-you to all our neighbours for putting up with us at the bottom of Flamsteed Road by throwing a Diamond Jubilee Street Party on Saturday the 2nd of June 2012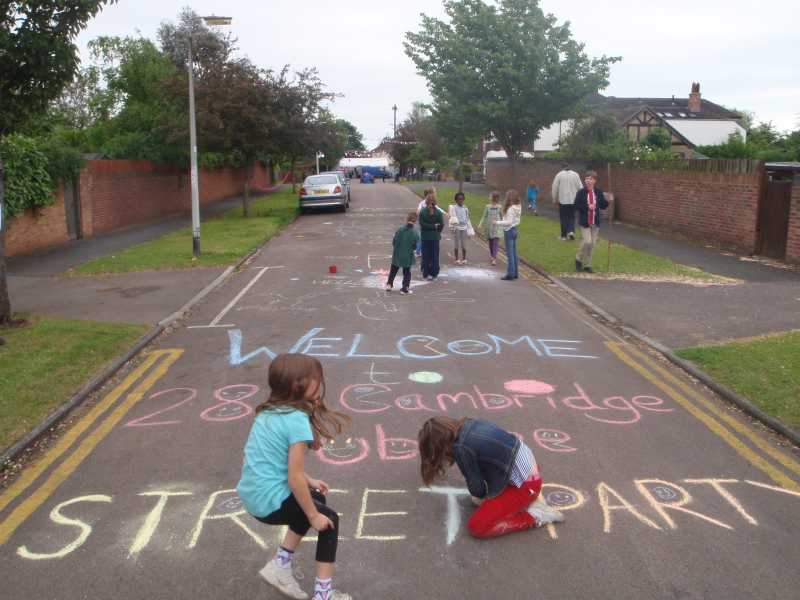 We lined Flamsteed Road with tables and chairs and invited all our neighbours and our families to a sit-down Street Party. We provided the tea and coffee, squash and biscuits and welcomed any trays of savoury snacks or plates of cup cakes.
We were lucky enough to be awarded a grant to help with the party from the Cambridgeshire Community Foundation which helped with some of the cost of the decorations and made the party that bit more special.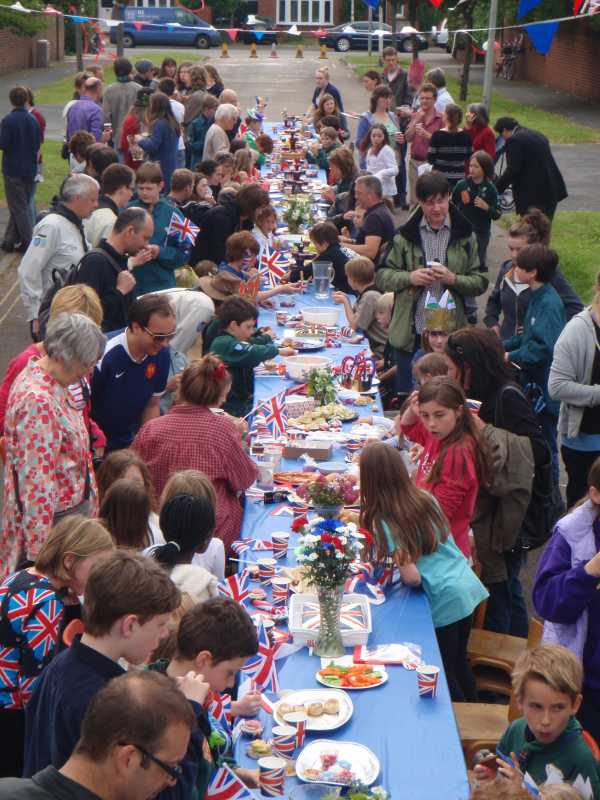 Lots of bunting, red-white-and-blue decorations, a bouncy castle, a barbeque for those in need of more than a slice of cake, some silly games and we even had some live music.
Bagheera