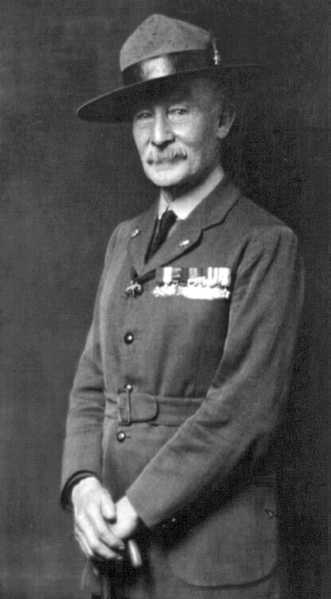 Founder's Day
The 22nd of February is an important day for Scouts worldwide. On this day, we celebrate Lord Baden–Powell's (and Lady Olave's - they shared a birthday!) birthday also known as Founders Day and we also remember that the Scout Movement was founded by Lord Baden-Powell over one hundred years ago.
This special day is sometimes also referred to as World Thinking Day as it is the occasion for Scouts and Guides around the world to remember that they are part of a worldwide Movement and it is the opportunity to acknowledge our fellow brother and sister Scouts and Guides without whom the Movement would not exist. It is also the occasion to remember the Promise that every Scout and Guide have taken and reflect what it is about Scouting which brings so many young people and adults together
During the 3rd International Congress on Moral Education, held in Geneva from 28th July to 1st August 1922, Lord Baden-Powell explained that he looked forward to a future:
"..where the young citizens, male and female, in all countries are brought up to look upon their neighbours as brothers and sisters in the human family allied together with the common aim of service and sympathetic helpfulness towards each other, they will no longer think as heretofore in terms of war as against rivals, but in terms of peace and good will towards another".
Each year we in the 28th Cambridge Scout Group celebrate Founders Day somewhere in the outdoors, at The Hut in the Woods or Wandlebury, for instance.