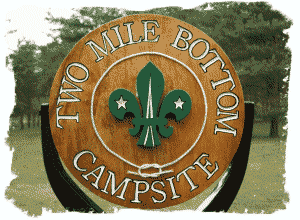 'Two Mile Bottom'
Summer Camp 2009
The Cubs summer camp was at Two Mile Bottom, Thetford at the end of July with the 1st Bottisham cub pack. It was a small but well laid out site with fir trees growing out of the sandy soil.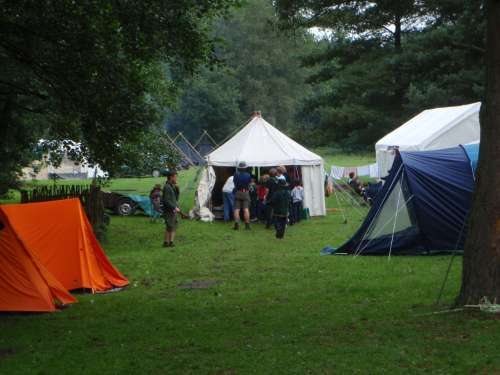 Queueing for dinner, the trick was to get there before Young Leader Jack and his hollow legs
We didn't have a theme but we worked towards Campers Badge, Outdoor Challenge, and Naturalists Badge.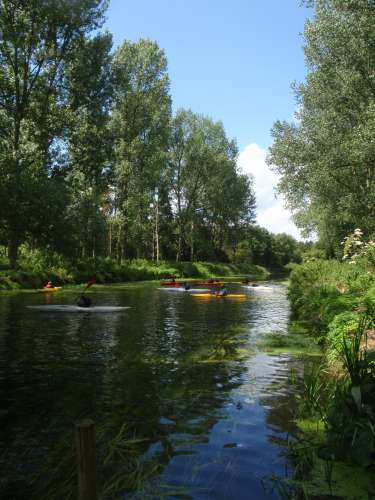 We went canoeing down this tranquil stretch of water
The activities were organised and run as a pack. We did everything from air rifle shooting, archery, crate stacking and kayaking along with all the more traditional camp activities of fire lighting, outdoor cooking, orienteering and sports. We also had some craft activities (it rained a little) and made a visit to Bressingham Steam Museum.